I was searching for something to pair with the soup I had simmering on the stove and I stumbled upon a French recipe for "cauliflower cake." Since we are huge cauliflower fans, I could not resist giving it a go. It was deemed a winner when my husband and kids (who normally do not appreciate the sometimes dense texture of "alternative flour" baked goods) asked for seconds and thirds.
Below are two recipe options depending on the grain-free flour you have on hand. I've been on a long coconut flour kick. Let me count the reasons why:
No other flour comes close to its fiber content at 58%.
It has the lowest net carb count of any flour.
It's mildly sweet.
It's packed with healthy fats, particularly lauric acid to support immunity–the only other natural source aside from coconut based products rich in lauric acid is breast milk–now that should tell you something right there!
It's mineral rich, particularly manganese to support bone health, thyroid function, nutrient absorption, the nervous system, and blood sugar balance.
It's relatively inexpensive and requires smaller quantities per recipe.
It requires a ton of eggs for moisture which boosts the protein content of the final product. Great for balancing that macronutrient teeter-totter!


---
Coconut flour style
1 small head cauliflower, cleaned and chopped into small florets

1/4 cup extra virgin olive oil

1/4 cup unsweetened almond milk, coconut milk or whole milk

6 eggs

3/4 cup coconut flour

1/2 tsp baking soda

1/2 tsp sea salt

1 tsp garlic powder
Almond flour style
1 small head of cauliflower, cleaned and chopped into small florets

1/4 cup extra virgin olive oil

1/4 cup whole milk, unsweetened coconut or almond milk

2 eggs

2 cups blanched almond flour

1/2 tsp baking soda

1/2 tsp sea salt

1 tsp garlic powder
Directions:
Preheat oven broiler. Place chopped cauliflower on foil lined baking sheet, drizzle with olive oil, salt and pepper (extra–not included in ingredient list) and broil until fork tender and nicely roasted. Meanwhile, combine remaining ingredients into large mixing bowl. Turn oven down to 350. Fold roasted cauliflower into batter. Spoon batter into well greased loaf pan. Bake for 25-30 minutes until golden brown. Slice and serve. Refrigerate leftovers and re-heat in toaster oven.
---
Cauliflower wraps, courtesy of  Empowered Sustenance
1 head cauliflower, roughly chopped

1 Tbsp olive oil or coconut oil

1/2 tsp sea salt

2 eggs

2 egg whites

1 tsp garlic powder (or, substitute any favorite spices)
Preheat oven to 375. Rice cauliflower in food processor until very fine. Heat oil in large skillet and add riced cauliflower. Sauté until soft. Let cool slightly and wrap in thin dishtowel to squeeze out excess liquid. Add remainder of ingredients and mix thoroughly. Spoon mixture in a circle onto lightly greased parchment lined baking sheet. Press down until it's as thin as it will get without any separation. Best to use your hands here! Bake for 25 minutes until firm. Gently flip them over and bake for an additional 10 minutes. Remove from oven and place on wire cooling rack.
Use them as breakfast burritos with scrambled eggs, a simple deli meat wrap, or with ground meat for tacos. The filling will need to be rather light. I had the best luck with sliced deli meat. A heavier filling will make them fall apart. BONUS: They freeze well! This is a big plus since they are not the quickest things to whip up on any given busy day. Thank you Lauren for a fun new way to eat cauliflower, and my friend Sue for sharing the love about Empowered Sustenance!
---
While you are thinking about it, here are some more coconut flour based recipes that we love:
Muffins
Waffles
Pizza crust
Hawaiian wedding cake
Grilled cheese "sandwiches"
Donuts
---
Happy Monday,
Heather
P.S.
Nutrition Info For the Bread
Coconut Flour Style: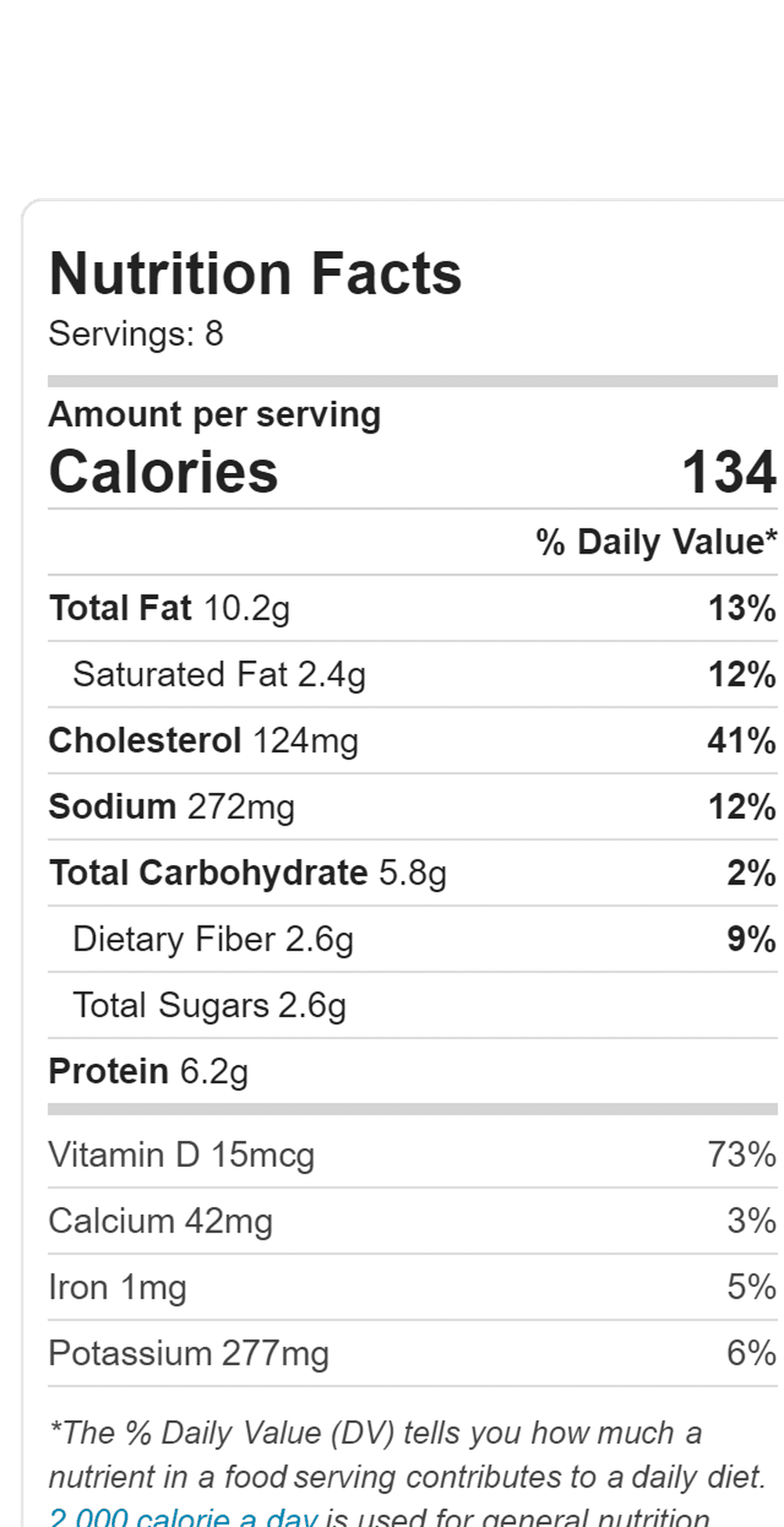 Almond Flour Style: